Reviews
Padgetts Tire and Auto Shop Testimonials and Reviews
Check out what our current customers have to say about us in Southern MD, Charles County and Prince Georges County MD about their car, auto, SUV or truck repair was. Leave your review of us too!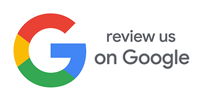 Padgetts Tire & Auto Shop
Average rating:
14 reviews
Aug 6, 2023
Yelp Review
City & State:
Washington, DC
My starter went out on my truck and I normally take it the dealership for all my repairs. Every dealership were backlogged for a week. I remembered Padgett Shop, because they are in my area. I called and spoke with Tyler a very nice and person with great phone etiquettes. Long story short, I bought my starter at the dealership and Tyler installed it for me the next day. He checked me in and about an hour later, he called and said he was finished. It's been a few days now and I'm still a satisfied customer.
Dec 3, 2022
Google Review
City & State:
Prince Georges, MD
Very friendly and professional! Only problem is they don't accept extended warranties.
May 14, 2021
Google Review
City & State:
Prince Georges County, MD
Excellent honest and consistent service.
May 4, 2021
Google Review
City & State:
Prince Georges, MD
Skilled Mechanics.....good service
Apr 4, 2021
Google Review
City & State:
Prince Georges, MD
Positive: Professionalism, Punctuality
Called to see if they could do a last minute tire repair before closing. Jimmy said no problem. Other tire shops nearby said they were closing and just didn't care. Thanks Padgett's for putting the customer first!
Service: Tires
Aug 5, 2019
Google Review on Fast Affordable Auto Repair
City & State:
Prince Georges, MD
Great customer service for Flat Tire repair. Fast and affordable!
May 11, 2019
Google Review on Auto Repair Professionals
They were professional, helpful, and understanding. They gave us the hope we needed when our tire busted.
Jan 21, 2017
Grateful Lady
City & State:
Temple Hills
There were three of us ladies in the car and one is expecting. I was headed toward the highway when my steering locked up, battery light came on, and wipers started slowing down. This was bad. Desperately looking for a safe place to pull over, we saw Padgett's Auto Shop just ahead. Ricky welcomed me in like I was invited over for a BBQ, introduced the dogs to me... you know, southern hospitality. He and Jimmy and the fellas helped me out right away. A lot of businesses advertise that they're friendly, but it's just not always the case. Padgett's crew members REALLY ARE friendly, professional, and cool. I had my old girl back up and running better than before. I feel as though I made some new friends. With so many auto shops available, choosing a place to take your vehicle can be tough. Being stranded and leaving your car somewhere you've never been can be even tougher. If you have to endure bad attitudes just to get good work, sometimes that's too high of a price. I can't thank you enough, Padgett's for doing a great job and giving me peace of mind. That's how it's done!

All the best!
Apr 28, 2015
We should patronize smaller auto shops
City & State:
District Heights, MD.
I should have put my review in a while ago. I happened upon this shop due my vehicle becoming immobile less then a mile and half from their shop. Looking back on the situation, boy was I blessed! I was for lack of a better word TRAUMATIZED when my tire dislocated from my vehicle and kept rolling down Crain Hwy (301south). I walked into the shop from the tow truck, and the first thing I notice is how personable and pleasant everyone was to me. As a woman, we are always on guard for men taking advantage of us when it comes to the maintenance of our vehicles. Not so with Padgett's. Once they diagnosed my van, I was walked to a diagram where everything was explained down to the smallest detail! No matter how many questions, there was no frustration on their part. They were very knowledgeable and made me feel secure that my "baby" was in good hands. Now being pleasant is one thing, but they actually performed fast, QUALITY work! They listened to all my concerns and created a plan for me that was a lot easy to work with. I'm so pleased with their work and I would recommend them to EVERYONE I know! Thank you to ALL of you at Padgett's! You have made me an EXTREMELY happy woman!
Apr 10, 2015
Great Customer Service
City & State:
Upper Marlboro
My friend and I lost a tire yesterday and needed repairs ASAP! The guys who work there were so nice and friendly and agreed to help us find the parts and fix our van for the best price. They gave us reassurance and made us feel better in this out-of-the-ordinary ordeal. I would recommend these guys to ANYBODY!! Thanks for everything!!